MIFF70: Extended reality and storytelling
The Melbourne International Film Festival (MIFF) celebrated its 70th year of operation this year. In recent years, the festival has been expanding to include extended reality (XR) content. This year marked MIFF's most ambitious XR offering to date, with twelve XR pieces presented both in-person and in a digital recreation of Melbourne's iconic art-deco Capitol theatre. The virtual gallery experience provides a sense of place to MIFF's digital offerings by situating the Capitol on a Melbourne street, complete with trams and cyclists, with the Melbourne Arts Centre spire visible in the distance.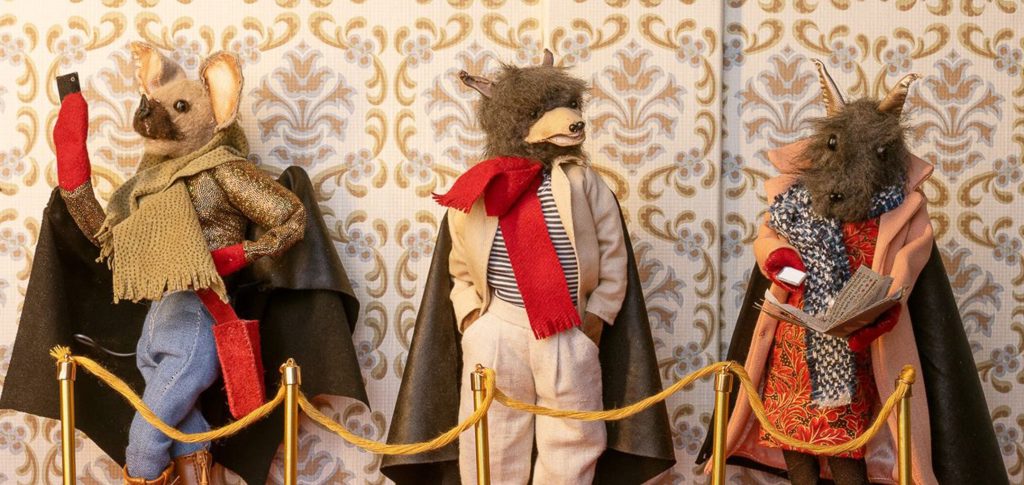 To help integrate the XR offerings into the wider festival, MIFF (with the help of Linh Ang) commissioned Night Creatures (dirs. Isobel Knowles, Van Sowerwine): a series of augmented reality stop-motion animated bats that are both scattered throughout the MIFFXR digital gallery, and available throughout MIFF's more traditional event spaces via a QR code. Each of the bats tell a short anecdote about the experience of going to see a film at a festival. Night Creatures provides a charming point of connection to the broader film festival, which helps to centre MIFFXR as an integral part of the festival.

Child of Empire takes the form of a conversation between a Muslim Pakistani man and a Hindu Indian man, where they share stories about how they became displaced overnight, how they felt about the drawing of the border, and the horrific journey to make it back to their own country – a journey in which more than two million people died. Child of Empire gives the user a seat at the table for this conversation, while also casting them as a silent observer to a conversation between two viewpoints that have historically been talked about, but not allowed to speak for themselves, particularly in majority white spaces.

Speak of Country (dir. Katrina Channels) tasks users with finding seven different objects as they fly over Yuin country (the south coast of NSW) in a Kombi van. Each object marks the sharing of a particular story from fifteen Yuin Nation community members.
Many of the stories provide a unique insight into an intimate cultural moment (for example, Basket graciously shares the experience of making a possum skin cloak and the power that this has for community belonging, connection to ancestors, and spiritual healing for Yuin people). Each of the seven stories also demonstrates an important connection to land (for example, Postcard tells the story of traditional dancing rings and the resonances they have with land and ancestors). Speak of Country poignantly connects these intimate moments with the vast landscapes of Yuin country, by moving between sweeping 360-degree views of country and closely shot footage of cultural business that extends the expression of connectedness to country.
Project Zero (dir. FabLab Dynamic) utilises the capacity for VR to tell a more experimental, sensory story. The user begins the experience in darkness. Dots and lines emerge, at first seemingly randomly, then they fly together in a manner reminiscent of starlings. Geometric lines appear to create an arresting cityscape that the user travels through to their destination: a reimagining of a dance performance by Xiao He-Wen, that could not be had outside the medium of VR. He-Wen's movements are reimagined as a series of moving lines, with smaller dots around her that pulsate with her movements to the music. The movement of the environment in time to the performance invites the user to reimagine the power of movement and its affective potential.
By far MIFF70's most ambitious VR work was Gondwana (dir. Ben Joseph Andrews). Gondwana was a 48-hour procedurally generated experience – the first of its kind anywhere in the world. Gondwana was exhibited in-person, at the Australian Centre for the Moving Image (ACMI), where visitors could use a headset at any time during the 48-hour runtime. Gondwana asked users to 'bear witness' to 100 years of far-north Queensland's Daintree forest – from 1990 to a speculative 2090. Gondwana seeks to show possible futures of global warming – the procedurally generated rainforest goes through a process of degradation that was based on a number of global warming predictions. However, the greater amount of time the audiences spent in the simulation, the more resilient the Daintree became to the effects of global warming. Every fourteen minutes of real-time, the simulation jumped forward ten years. Audiences were encouraged to attend multiple times to witness how the Daintree changed over time.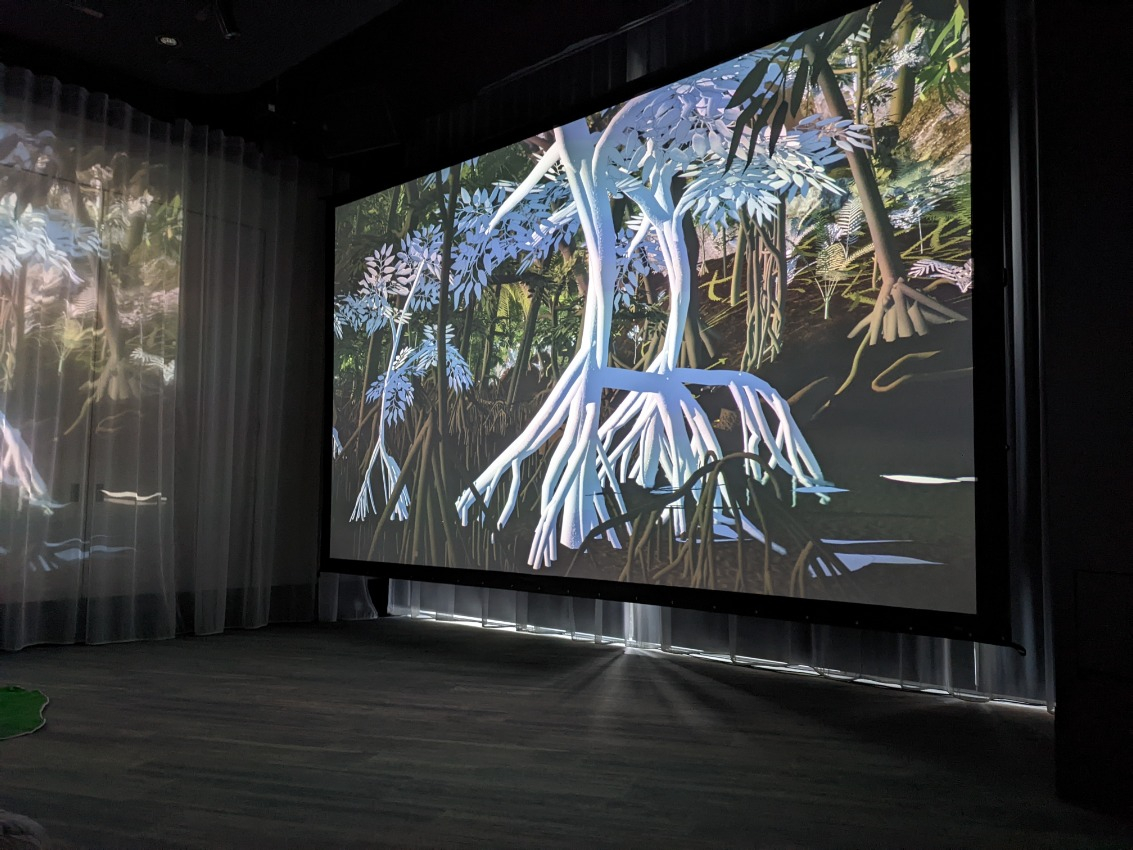 Gondwana at MIFF70
My first visit to Gondwana was early in the 48-hour period and the end of 1991. The 'forest vitality' meter was at 99 per cent. I spent most of this visit enjoying the lush, green landscape, listening to the sounds of the Daintree, from the wind running through the forest to the animal life, weather events, and music (an impressively procedurally generated soundscape). My second visit was in the future: 26th of January 2049. The Daintree's vitality was at 76 per cent. The most shocking difference between these two visits was that there were many plants that were bleached white, an image reminiscent of how coral is currently being bleached in the Great Barrier reef. These bleached plants in the Daintree represented the plants that had become extinct since my last visit. In this sense, Gondwana made visible a phenomenon that is normally difficult to see. Currently, we are living through a mass extinction event, something that is surprisingly invisible to many of us, particularly those living in big cities. At the conclusion of the 48-hour period, this iteration of Gondwana retained 25 per cent of the forest, because of the MIFF's audience spectatorship.
Each of these pieces showed a way that VR, and other XR technology, can produce new assemblages and insights into not only how we tell stories, but also how we listen and respond to stories. The act of telling stories matters, but how we are positioned – and position ourselves – in relation to these stories is also important. MIFF70's XR exhibition invites its audience to ask: how do we listen to the stories that we are told? And, how does the act of listening change these stories?
---
Recommended citation
Clark, K.E. (November 2022). MIFF70: Extended reality and storytelling. Critical Augmented and Virtual Reality Network (CAVRN). https://cavrn.org/miff70-extended-reality-and-storytelling/
This work is licensed under a Creative Commons Attribution-NonCommercial-NoDerivatives 4.0 International License.